About Anime Films
Cineplex Events is proud to present a range of anime content throughout the year. Please note that screenings are offered in both dubbed and subtitled versions.
Pokémon the Movie: The Power of Us
Synopsis
Pokémon the Movie: The Power of Us tells the story of Ash and Pikachu as they journey to a small seaside town filled with a diverse set of characters, including a young athlete, a compulsive liar, a shy researcher, a bitter old woman, and a little girl with a big secret. Every year, the townspeople gather to celebrate the Legendary Pokémon Lugia, who brings the wind that saved the town from destruction many years ago. The festival is a time for celebration, with a Pokémon Catching Race and a ceremonial flame burning brightly to summon Lugia. But when a series of incidents threatens not just the festival, but all the people and Pokémon who call the town home, it's going to take more than just Ash and Pikachu to save the day. Will these people be able to put aside their differences and work together to rescue their town? Or will it all end in destruction?
Date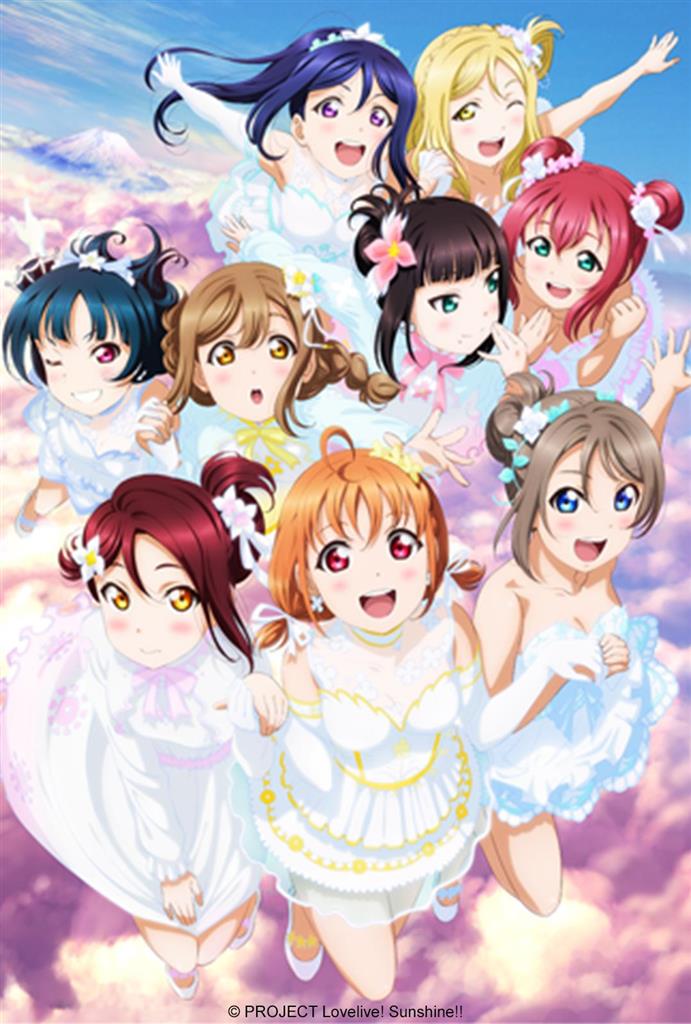 Love Live! Sunshine!! Aqours 4th LoveLive! ~Sailing to the Sunshine~
Synopsis
Synopsis Aqours from the hit anime series Love Live! Sunshine!! will be performing their 4th live concert from Tokyo Dome in Tokyo, Japan. Featuring performances from all nine members of the group and select songs from their entire discography, this is an event not to be missed.

The unique concert viewing experience is a fun event for all those in attendance, fans are encouraged to cheer and sing along, and wave their glow-sticks at this special event.

This event will be a replay of Day 2 from the Sailing to the Sunshine Concert.

Note: Please be aware that the event will be presented in a raw uncut format in Japanese with no English subtitles provided.
Cast
Synopsis Anju Inami, Rikako Aida, Nanaka Suwa, Arisa Komiya
Date
Presentations may not be available at all participating theatres for all advertised dates.