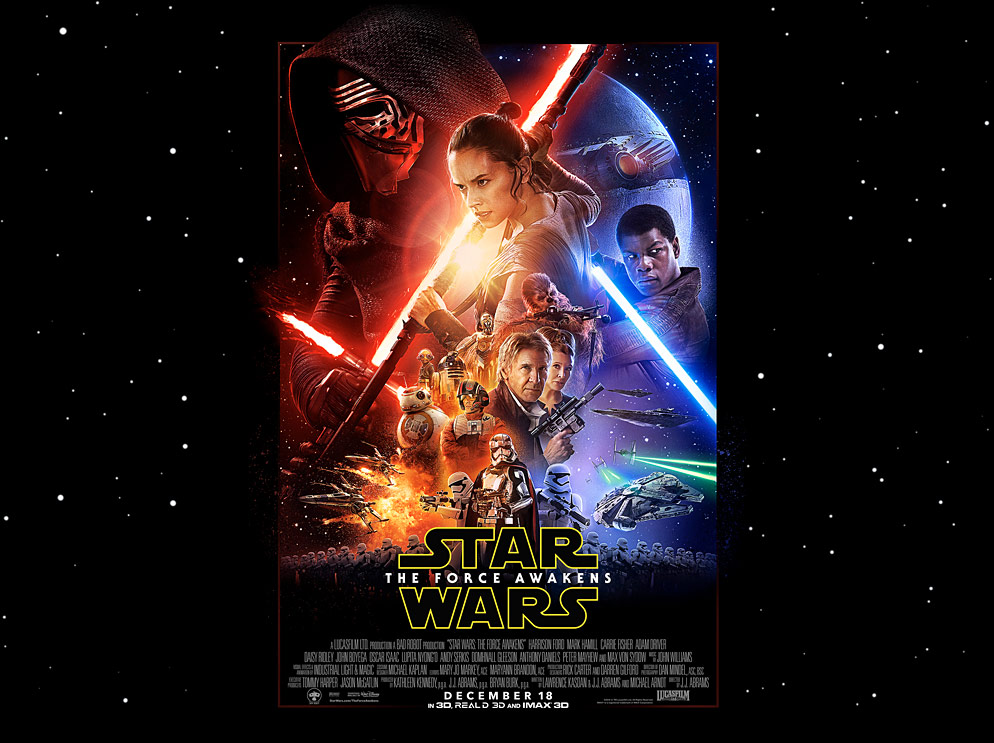 Find Showtimes & Buy Tickets
What a Jedi Should Know Before the Show:

Fans are encouraged to enhance their Star Wars experience by wearing costumes
at theatres across Canada, but props and toys that could become tripping hazards
or impair vision in a theatre are best left at home. Guests are prohibited from
wearing masks or carrying toy weapons of any kind.
Click here for Star Wars Marathon Event details
© & TM 2015 Lucasfilm Ltd. All Rights Reserved.