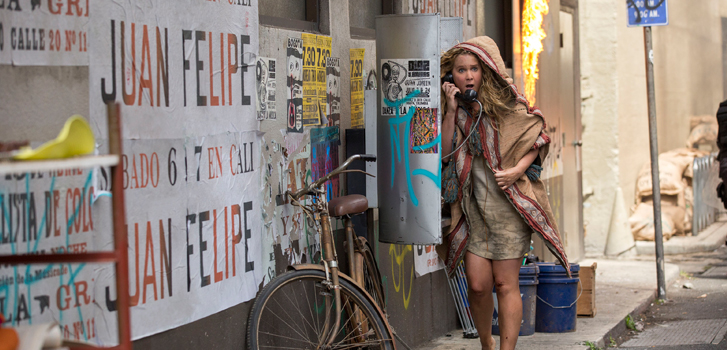 Amy Schumer and Goldie Hawn on the Snatched red carpet
We confess, we've been looking forward to
Snatched
since news first broke of the casting of comedy legend
Goldie Hawn
as
Amy Schumer
's mom. We adored Schumer in
Trainwreck
, and are happy to see Hawn back on the big screen in her first major role in fifteen (!!) years!
In
Snatched
, Schumer plays impetuous dreamer Emily Middleton, whose dream vacation to South America with her boyfriend looks like a non-starter after he (publicly and hilariously) dumps her. She persuades her ultra-cautious mother, Linda (Hawn) to travel with her to paradise. Polar opposites, Emily and Linda realize that working through their differences as mother and daughter - in unpredictable, hilarious fashion - is the only way to escape the wildly outrageous jungle adventure they have fallen into.
We caught up with
Amy Schumer
and
Goldie Hawn
on the Cinemacon red carpet recently to talk about the movie and their experience playing mother and daughter.
To watch the trailer for Snatched and find showtimes, click here
!