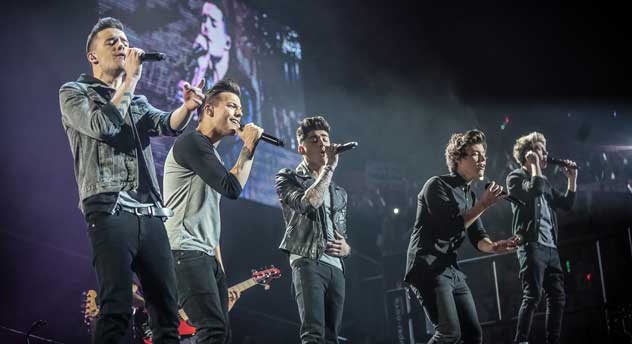 Behind-the-scenes of "Best Song Ever" with One Direction
The members of One Direction- Zayn Malik, Harry Styles, Louis Tomlinson, Liam Payne, and Niall Horan – take us behind-the-scenes of their music video "Best Song Ever."
The track, which was voted "Best Song of the Summer" at the MTV Music Video Awards earlier this week is featured in the One Direction movie One Direction: This Is Us, which opens in Cineplex theatres on Friday.
The movie gives viewers an all-access pass to life on the road with the band and their meteoric rise to fame after competing on "The X-Factor," intercut with live concert footage.
Check out the making of the video which features the band donning prosthetics and make-up to become a variety of characters and watch the finish music video below which includes clips from This Is Us!
Watch the finished music video below: