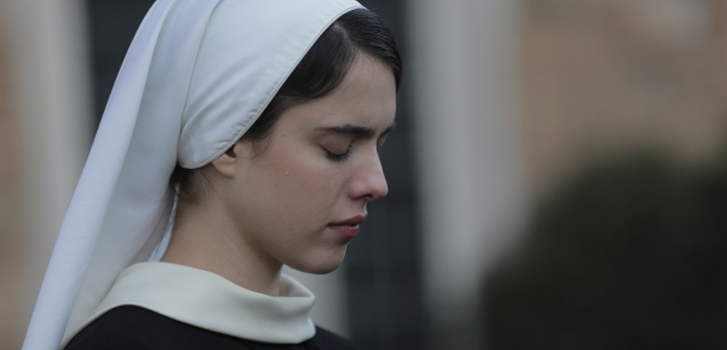 Dianna Agron, Margaret Qualley, and Margaret Betts talk their new film Novitiate
It's incredibly rare to make a film that features an almost all-female cast.
But that's what inspired director Margaret Betts to tackle the subject matter of Novitiate, which follows young women in the 1960s training to become nuns under the leadership of Reverend Mother, played bitingly by Melissa Leo.
Novitiate features an amazing cast of up-and-coming and familiar young actresses. Margaret Qualley (who had a starring role on the hit HBO series "The Leftovers") takes the lead as Sister Cathleen, a young girl who falls in love with God despite a non-religious upbringing. The film co-stars Dianna Agron, Liana Liberato, and Julianne Nicholson, who all give memorable performances.
Novitiate is a film that deals with the way women are treated in society, but uses religion as back-drop to many issues. It's a film about the way women love and receive love, and it's a stunning feature debut from Betts.
We chatted with stars Margaret Qualley, Dianna Agron and director Margaret Betts when they were here with the film at the Toronto International Film Festival. Check it out below, and see Novitiate in select Cineplex theatres on November 3rd. Click here for tickets and showtimes!
Watch the trailer below!