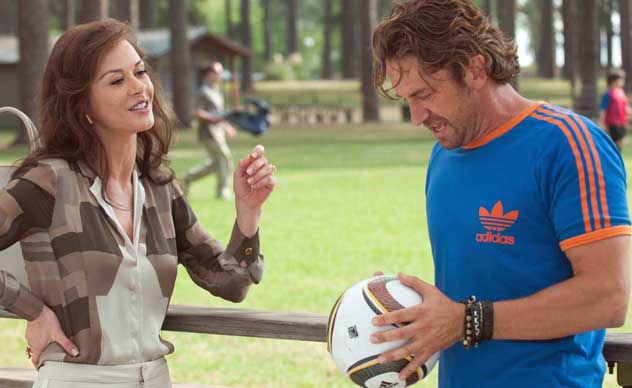 Gerard Butler on soccer moms and playing ball in Playing for Keeps
The Scottish actor says it was a dream come true to put on a soccer jersey for his latest role in Playing for Keeps, where he plays a washed-up footie star who used to rub elbows with Beckham but who is now trying to piece together his life after the game on the field didn't turn out the way he'd hoped.
Directed by Gabriele Muccino (Seven Pounds, The Pursuit of Happyness), the romantic dramedy co-stars a slew of Hollywood's most beautiful women, including Catherine Zeta-Jones, Uma Thurman and Jessica Biel who all have the same man in their sights and Butler confesses that it didn't take too much acting to pretend to be game to their outspoken advances.
We recently sat down with the 300 star in Toronto to talk about playing ball on the big screen, being the object of affection and why making this movie was a hoot.
Watch our 1-on-1 with Gerard Butler below. Playing for Keeps hits theatres December 7.