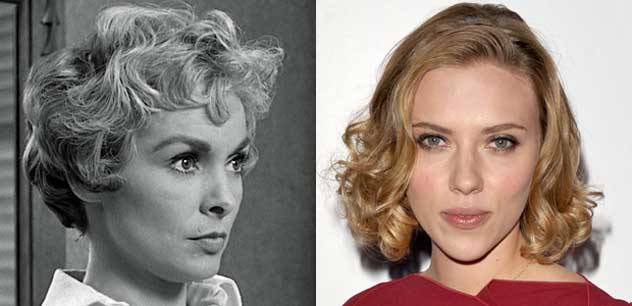 Johansson is Janet Leigh in behind-the-scenes Hitchcock drama
Based on a non-fiction book that takes an in-depth look at the master of mystery putting his stamp on the world of horror, at a time when the move was anything but popular, Alfred Hitchcock and the Making of Psycho has found its Janet Leigh in fellow blonde beauty Scarlett Johansson.
Johansson, soon to be seen in all of her black catsuit attired glory in Marvel's The Avengers, will join Anthony Hopkins, as the rotund filmmaker, and Helen Mirren, who takes on the role of Alma Reville, Hitchcock's wife, frequent collaborator and screenwriter.
The Making of Psycho, based on Stephen Rebello's same-named book, takes a behind-the-scenes look at the 1960 masterpiece that was rejected by studios, who, at the time, considered horror to be a lesser genre, and Hitchcock's efforts to gather funding himself to make possible what would turn into one of his most celebrated films.
According to The Hollywood Reporter, Johansson's role will be a smaller one even though she's playing an actress in a role that would win her worldwide notoriety, since the story's main thrust is the relationship between Alfred and Alma. It's well-known that Reville would often act as a sounding board for her husband and frequently spot continuity errors that passed by everyone else's notice.
The movie will be helmed by documentary filmmaker Sacha Gervasi (Anvil! The story of Anvil) and written by John McLaughlin (Black Swan) and promises to offer us a full-on '50s-era Scarlett, sporting Leigh's famous pincurls and equally famous lingerie.