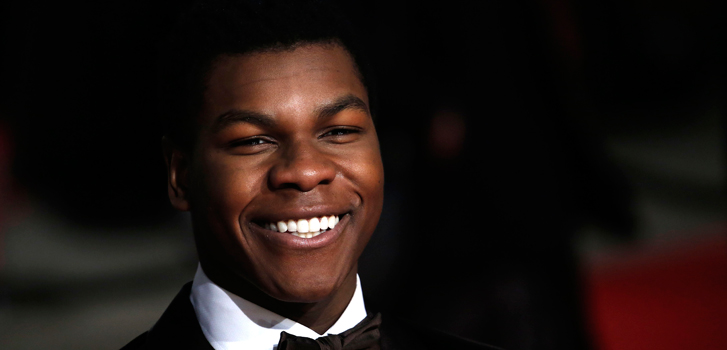 Star Wars' John Boyega joins Pacific Rim sequel
Star Wars fans, rejoice: there's a new sci-fi actioner starring John Boyega in the works.
Boyega will reportedly star in Pacific Rim: Maelstrom, the follow-up to Guillermo del Toro's massively successful 2013 Pacific Rim. Charlie Hunnam and Ron Perlman will return, and Boyega will play the son of Idris Elba's character.
In 2013, the world was properly introduced to Charlie Hunnam and Idris Elba when they starred in Pacific Rim. Hunnam and Elba have gone on to become genuine celebrities in their own right, with both having numerous releases this year. Boyega already has one major sci-fi franchise under his belt, so we're pretty confident he'll be able to handle whatever alien sea monsters are thrown his way.
The plot for Maelstrom is still under wraps, but we're expecting some pretty serious robot vs. alien fight sequences.
If you feel like you need to get caught up in the Pacific Rim world, or just want more John Boyega in your life, click here to rent or buy Pacific Rim or click here to rent or buy Star Wars: The Force Awakens from the Cineplex store.