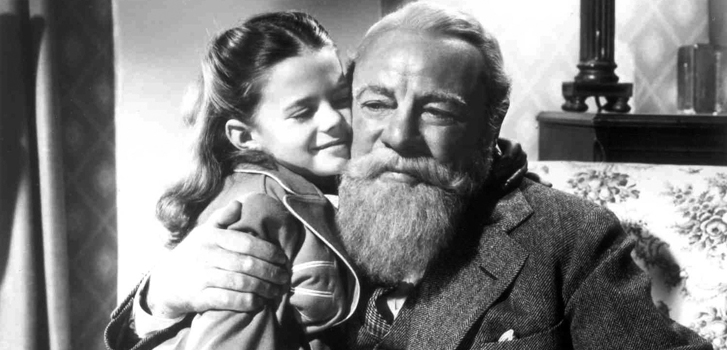 Miracle on 34th Street is back in theatres this month as part of our Classic Film Series
In today's Hollywood no movie studio would even consider opening a Christmas movie in June, but that's exactly what 20th Century Fox studio head Darryl Zanuck decided to do in 1947 with Miracle on 34th Street. In addition to releasing the film in summer, he also decided that the trailer wouldn't even mention it was a Christmas movie.
His curious choices paid off as crowds flocked to see a movie that's become a Holiday classic. Directed by George Seaton, the film stars Edmund Gwenn as Kris Kringle, a kindly old man who is hired by Macy's department store employee Doris Walker (Maureen O'Hara) to act as the store's Santa Claus. Trouble starts when Kris reveals he is in fact Santa Claus, and eventually he has to go to court to prove his identity.
English actor Gwenn sparkles as Kringle, especially in his scenes with an eight-year-old Natalie Wood, who plays Doris's spirited daughter, Susan. In fact, Gwenn's performance is so good it earned him an Oscar for Best Supporting Actor. In his acceptance speech the 70-old actor said, "Now I know there's a Santa Claus."
Miracle on 34th Street screens as part of Cineplex's Classic Films series on December 2nd and 13th. Go to Cineplex.com/Events for times and locations.
Click here to sign up for the Cineplex Events Newsletter for upcoming events news, advance ticket purchase, & more!