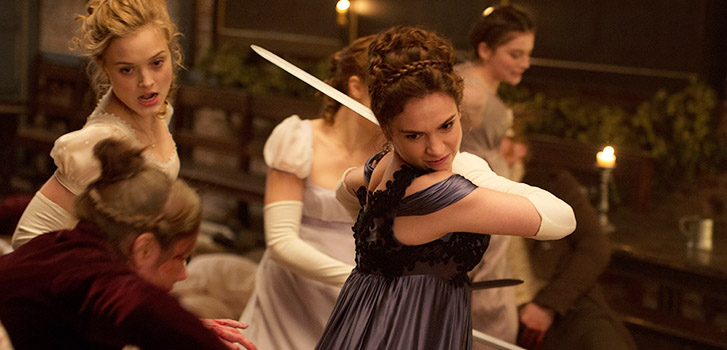 Pride and Prejudice and Zombies balances machetes with manners in first teaser
It is a truth universally acknowledged that a Jane Austen heroine should always recreate the opening shot of Reservoir Dogs with her sisters as Sleigh Bells' "A/B" drowns out the moans of the undead.
Welcome to the Regency era – or at least Pride and Prejudice and Zombies' take on it.
Yes, the women are still refined, and the men proper – but whist, piano, and needlepoint aren't the only skills required if you're going to succeed in this English countryside. Under the tutelage of their father, Elizabeth Bennet (Lily James) and her sisters have become a corset-wearing, gun-toting, knife-wielding squadron of zombie hunters – who are also, of course, moderately acceptable marriage material.
"Zombies are exactly what Pride and Prejudice needed," said Matt Smith at San Diego Comic-Con this passed July, and watching this trailer, we can't help but agree with him.
Watch the trailer for Pride and Prejudice and Zombies below: