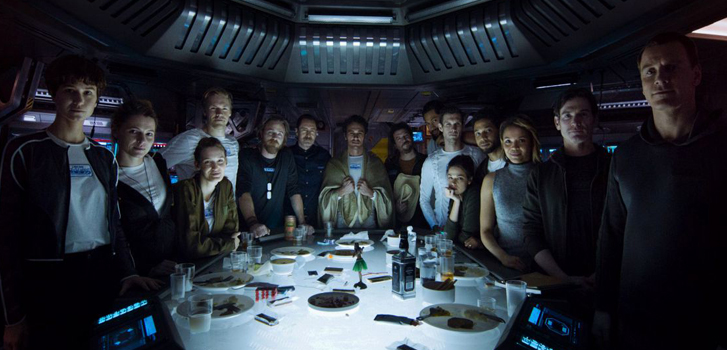 Quiz: From Alien: Covenant to Avatar, how well do you know these alien movies?
| | |
| --- | --- |
| | Test your knowledge of these alien movies! |
Alien: Covenant opens May 19th and we couldn't be more pumped for the latest installment in the Alien franchise! This one takes place 10 years after the events of the last film Prometheus. The crew of the colony ship Covenant are bound for a remote planet on the far side of the galaxy, and discover what they think is an uncharted paradise. When they uncover a threat beyond their imagination, they must attempt a harrowing escape.
We've been fans of the Alien franchise from day one so Alien: Covenant has us excited! Ridley Scott returns to direct with Michael Fassbender, Katherine Waterston, Billy Crudup, Danny McBride, and James Franco rounding out the cast.
To celebrate the release of Alien: Covenant, take our quiz above based on alien movies! Check out Alien: Covenant when it hits Cineplex theatres on May 19th!
Get in on the conversation by following us on Twitter, Facebook and Instagram!