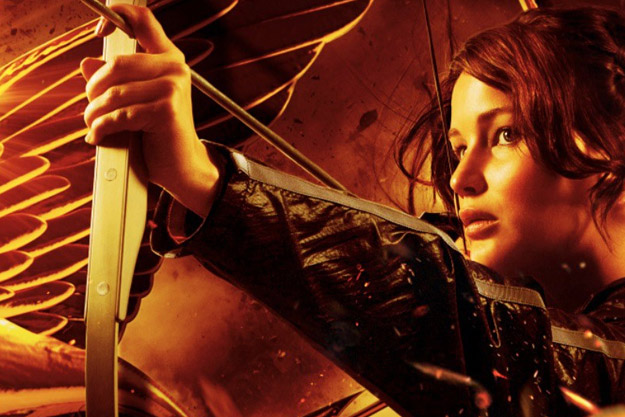 See the fiery motion poster teaser for The Hunger Games: Catching Fire
We're almost a year to the day from when The Hunger Games: Catching Fire will hit Cineplex theatres. To start the countdown to November 22, 2013, a new motion teaser poster with sound for the film is heating up computer screens. The teaser poster reveals the movie's tagline, "Every revolution begins with a spark" in searing detail.
Cast members Jennifer Lawrence, Liam Hemsworth, Josh Hutcherson, Elizabeth Banks, Stanley Tucci, Donald Sutherland and Woody Harrelson are all back in their Hunger Games roles. This time around they are joined by a new director along with new director Francis Lawrence (no relation to Jennifer) and some brand new faces including Phillip Seymour Hoffman, Jena Malone, and Sam Clafin. This is one sequel we can't wait to see!
Please note: the poster is provided by an American distributor and the advertized contest is NOT open to Canadian residents.