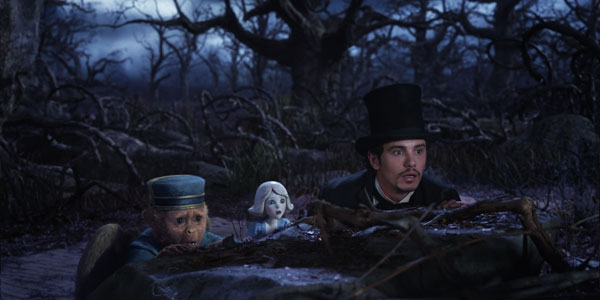 EXCLUSIVE: Talking Oz with James Franco, Mila Kunis, Michelle Williams
Get transported to the Emerald City and beyond as James Franco, Michelle Williams and Mila Kunis introduce us to the wonderful world of Oz in this on-set interview featurette.

When a circus magician (James Franco) gets swept away to the Land of Oz, he thinks he's got it made thanks to a case of mistaken identity. The inhabitants of Oz think he's the great and powerful wizard they've been expecting, here to rid them of their troubles. Throw in a handful of witches played by Michelle Williams, Mila Kunis and Rachel Weisz, a Flying Monkey voiced by Zach Braff and you've got yourself one fresh take on the classic L. Frank Baum tale.
Find out what it was like filming this fantasy epic, working with director Sam Raimi and following the Yellow Brick Road in the exclusive video below!