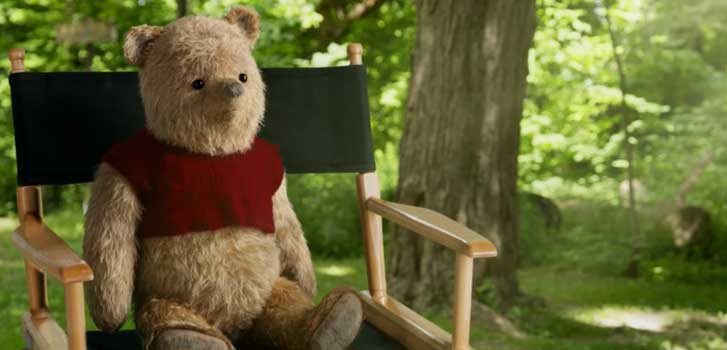 Winnie-the-Pooh and the cast of Christopher Robin discuss doing their own stunts, working with Ewan McGregor and… honey
It's been a while since we've seen Winnie-the-Pooh, Piglet, Tigger and Eeyore on the big screen.
Pooh-Bear and all his friends from the Hundred Acre Wood are back, with a brand new movie that combines live-action with animation to tell the story of a grown-up Christopher Robin (McGregor) who needs a friendly nudge to rediscover the power of imagination.
Get details about this magical movie right from the bear's mouth! We had a chance to chat with Pooh-Bear and his friends about their exciting big-screen comeback.
Check out our interview below!
We also spoke to the voice of Winnie-the-Pooh and Tigger, Jim Cummings!
Christopher Robin opens at Cineplex theatres on August 3rd. Click here for tickets and showtimes!