L to R - Kieran (3rd place), Tanner (host), Erin (1st place), Zhao (2nd Place)
Photo Gallery
#Concentration
Gaming Strong!
Everyone plays to win at the Timeplay Tournament!
It's a happy St. Patrick's Day for Timeplayers!
Someone just won a free movie ticket!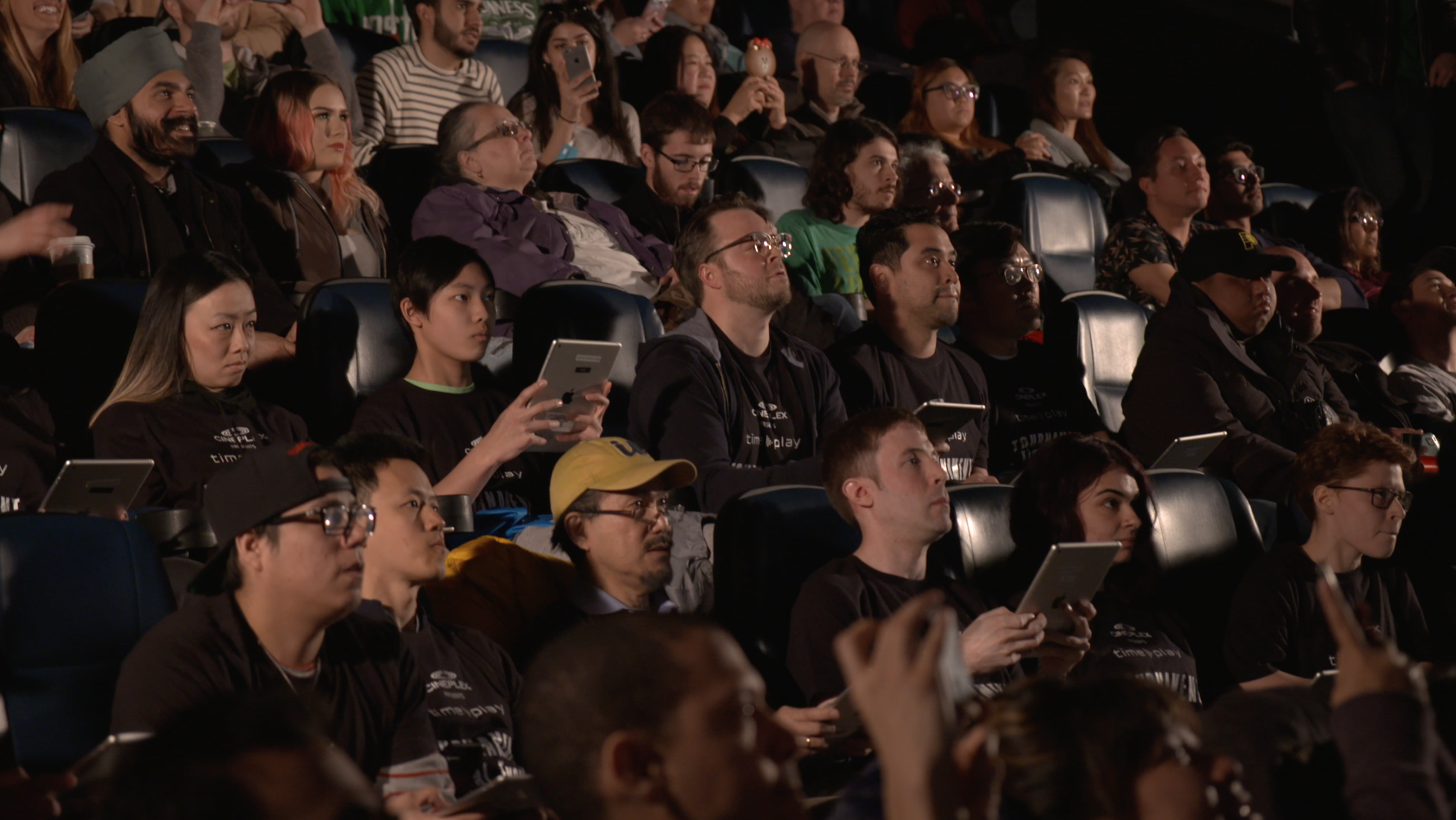 The finalists get serious.
#Winning
Presenting the obligatory oversized check to the BEST TimePlayer in the Six - Erin!
Tanner interviews our very happy Top 3 WINNERS!
prev
next
Congratulations
Congratulations to everyone who participated in the TimePlay Tournament Toronto, with a huge shout-out to Erin who took home the top prize! A special thanks to all the people who came out to play! We love sharing TimePlay with movie fans everywhere! Keep an eye out at the theatre for new and exciting TimePlay challenges as the year continues. We love feedback! Send us any comments to timeplay@cineplex.com
Leaderboard

THEATRE LIST